With so much information on how to buy or sell a Missouri home, it's easy to forget what comes after closing. This includes the less-fun logistics—like mortgage payments, insurance, and home maintenance—but it also includes the beautiful and creative choices of interior design.


If you want to refresh the look of your new Ladue real estate or your Clayton home for sale, try out the six interior design tips below.
Natural and bold colors
For the past few years, whites, creams, and grays have been the go-to colors for interior design. It's been all about looking cool and neat. However, if you're looking to re-decorate your Ladue real estate in 2022, there are some new and bolder on-trend choices for you to pick from.
If you want to keep it a little safer,
chocolate browns, sage greens, and earthy, warm colors have become popular
. If you have neutral furniture and want to do minimal sprucing on your style, richer statement colors will be a great call. If you're feeling brave and want to change up the whole look of your home, bold colors have also made a huge comeback. From bold yellows to sharp reds, chartreuse to citron, there's a different vibrant, modern style for you. If you're fortunate enough to have secured a piece of Ladue real estate, take the opportunity to express yourself through a new color palette.
Natural decor
Incorporating nature into interior design is a chic way of playing with your home's style. This can be anything from simpler, more common choices like earthy marble for your countertops or a simple array of houseplants, to a tree trunk side table, rustic clay pots, and flora and fauna motifs throughout your home.


Make your place even more your own with a few DIYs. For example, to decorate Clayton homes for sale, you can head to the local St. Louis
Glazed and Confused
to create personalized pottery. You can also craft nature-inspired home decor from the comfort of your home instead,
like branch art and pressed plant displays
.
Sculpted furniture
With this design style, you look at your furniture more like art pieces joined together under one theme, not a specific "matching set". If you're looking for more sculpted furniture, that can mean anything like
a unique base for a glass coffee table
or using art pieces functionally.
Looking up local, up-and-coming artists can also be helpful in decorating your home. Whether they do paintings, sculptures, or installations, you could end up with something fantastic and one-of-a-kind that no other Clayton homes for sale will offer.
Tielere Cheatum
and
Justin King
are great examples of local artists you might want to commission.
Texture variety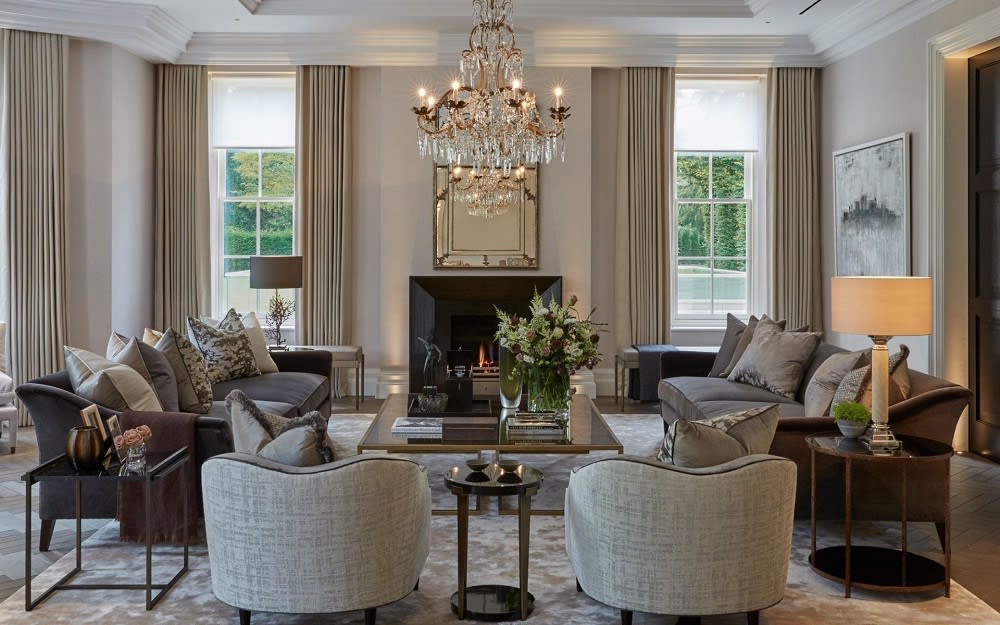 Using texture
is a general tenet of interior design that people often ignore because it's easier to just pick the same comfy and flat style. Velvets, flannels, woods, and wickers are all fairly popular to mix things up. However, 2022 is pushing the envelope, so if you want your Ladue real estate to stand out, try more daring textures, like rope, shell, sequin, ceramics, and metals. Don't settle for classic favorites.
Try out wild texture concepts like lamps made out of industrial beams, pillows covered in macramé, or chandeliers crafted from a tinted fishbowl. Get creative with it and find your own textures and styles.
Vintage sustainability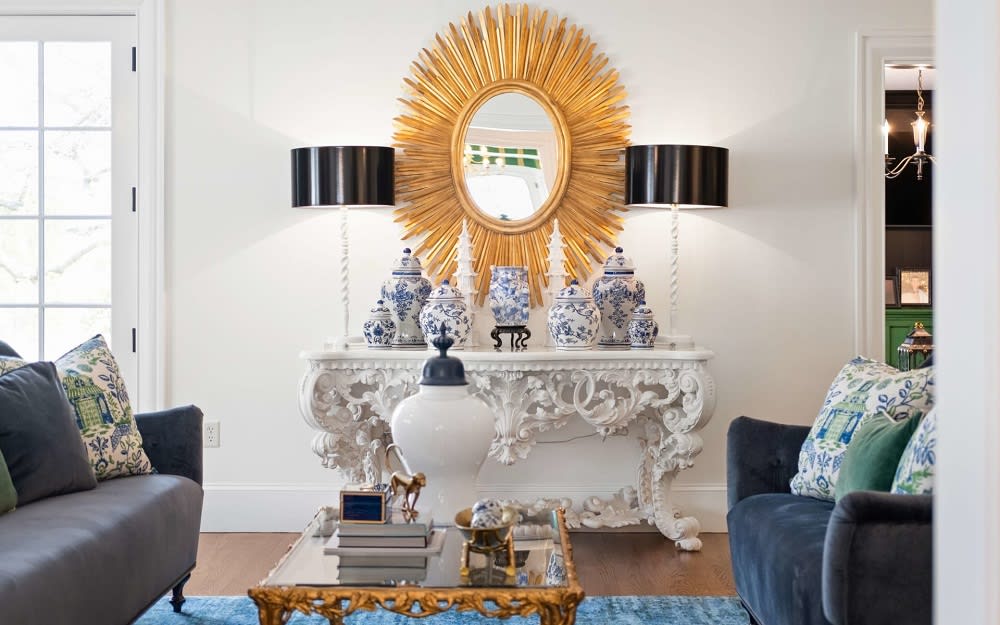 Upcycling has become a popular subset of interior design—and for good reason. Not only are people drawn to sustainability, but vintage colors and textures are coming back in a big way. So, if you're looking for new pieces for your impending move to Clayton, or something to DIY, check out St. Louis' many vintage retailers. This includes the
Grand Slam Flea Market
,
the Loading Dock Riverside Flea Market
, and the
Vintage Market
. Shelves, chairs, and tables are all easy objects to make into cool, unique decor by re-upholstering and re-constructing into something new.
A subset of this vintage boom is what's fondly called Grandma Chic or Gramillenial. This is an interior design style inspired by the wallpapered, soft-cornered, often floral styles that are associated with older homes. You mix in a color palette of warm tones and bright colors, as well as simplify the visual clutter, and you can get a beautiful, trendy, yet still cozy version of your grandparent's homes. Enhance your Ladue real estate with cozy vibes and vintage upcycling.
Travel decor and inspiration
The more places you visit while traveling, the more you can integrate beautiful pieces from around the world into the styling of your Ladue real estate. If you have an earthy room with golden tones and creams, add in
a gorgeous ottoman from India
. Similarly, if your kitchen is sage green with beautiful watercolor touches, get
hand-painted, glazed artwork dishware from Japan
. Use your souvenirs as decor to add a worldly and personal touch to your space.
Searching for Ladue or Clayton homes for sale?