Nearly everyone has had their eyes on the real estate market this past year. A lack of available homes and a decrease in mortgage rates have led to a rise in the demand for properties in 2021. The COVID-19 pandemic contributed to people's interest in homeownership, as the stay-at-home mandates lasted longer than expected while work-from-home jobs have become the new norm. The limited supply of homes also led to skyrocketing real estate prices.

Frontenac is right on trend with the nation's housing market. Although small, this wealthy St. Louis suburb is a desirable community to live in. Frontenac has nearly half the number of homes as residents, so the real estate market in this inner suburb is quite competitive.

Many are curious about whether there will be a crash in the housing market or if this boom in the real estate industry will continue. Here's what to expect for 2022 in this inner-ring suburb based on the previous year's housing market trends and the particularities of Frontenac.
What caused the real estate trends of 2021?
The year 2021 brought about plummeting mortgage rates and soaring home prices. This
dramatic housing market trend
has ushered in a strong desire to buy, causing a scarcity of properties throughout the nation.
The COVID-19 pandemic brought about a lot of changes to the country, including rising interest in homeownership and investing in property. Since people were staying put in their homes, they were able to save more versus spending on items or experiences. Many people put some of this extra money into their properties to make the spaces they were confined to more enjoyable or practical. Much of the population started working from home, too, which brought about the need to update home workspaces. Due to these reasons, demand for housing across the nation rose rapidly.
Homebuyers have been fortunate in regards to their ability to purchase, as mortgage rates have been low throughout the year. The average 15-year fixed-rate mortgage rate for 2021 was 2.40%. While mortgage rates fall and people's savings accounts grow, more buyers are financially able to secure the homes they want.
The pandemic also brought a temporary stop to home building, further adding to the imbalance between supply and demand. Since then, builders have been working tirelessly to fix this problem. They are being met with supply chain setbacks and increasing material costs, however, making home building a slow effort.
Home prices have escalated, with supply lagging behind demand. The year 2021 brought about the most inflated home prices the country has seen since the 1970s. Average home asking prices grew 5.2% in the past year, accounting for the competitiveness of the market. Overall, the past year has been a powerful seller's market.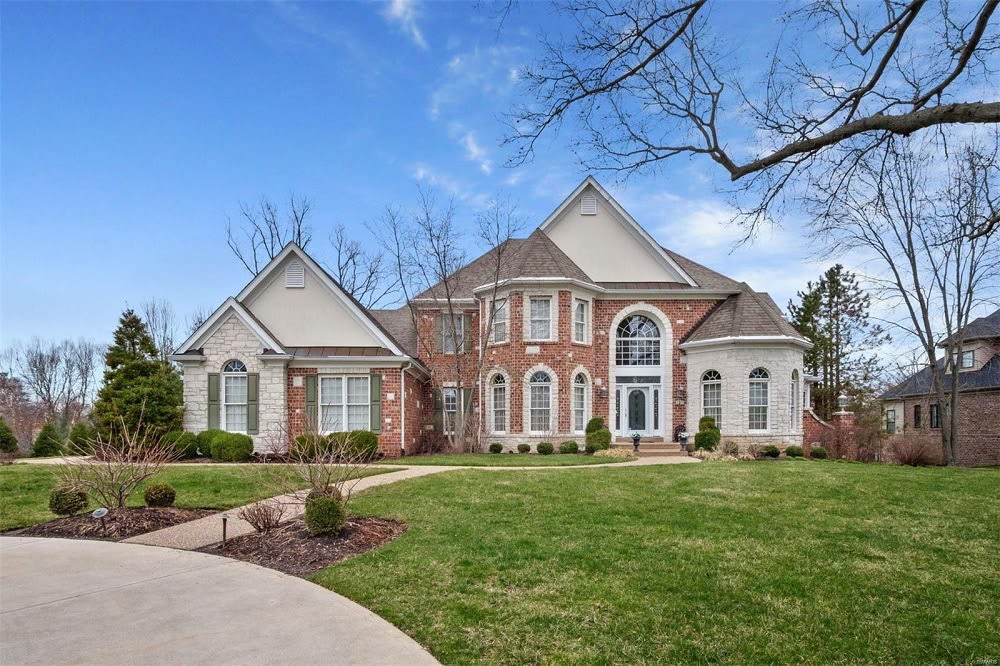 Frontenac housing trends in 2021
The
2021 real estate scene
in Frontenac is as cutthroat as the rest of the nation. This prosperous suburb has become an appealing community for homebuyers. Houses in Frontenac are ideal for those looking for spacious, entertaining properties in light of recent COVID-19 protocols. Attributes such as home gyms, finished basements, open floor plans, outdoor living spaces, and mudrooms are important to today's homeowners.
The entire Midwest region saw robust growth in home sales, too. Existing annual home sales increased by 4.2% in this U.S. region, while the median annual selling price was $259,800.
Throughout the St. Louis area, active home listings are down almost 50%. Off-market sales have become standard, and offers are often anywhere from $10,000 to $50,000 over asking. Homes in Frontenac usually fall in between the $300,000 to $2 million range, with a median price of about $950,000. However, increasing prices have hiked these numbers.
This affluent St. Louis suburb touts a median annual income of around $218,000, which is much higher than the median for the country. Although buyers here can more easily afford the rise in home prices, there is still the issue of low supply.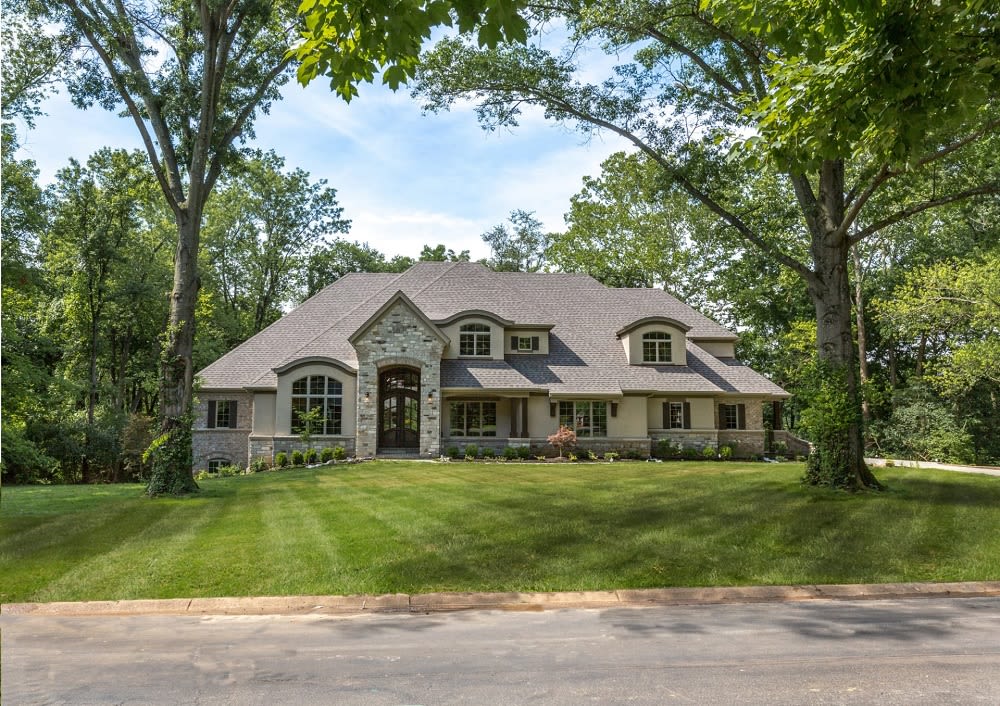 What does the real estate scene look like in 2022?
The new year is upon us, and the outlook of the
real estate scene
is on the minds of potential homebuyers. The market will slow down slightly, but 2022 is still predicted to be one of the hottest in real estate to date. Supply will still be far behind demand, which means prices will continue to get higher. Mortgage rates are projected to increase, although it's still up in the air how much. Those who are unable to incur these hikes will be pushed out of the market.
The way of life that arose out of the pandemic is here to stay, and homeowners continue to seek out comfortable, productive spaces. Stay-at-home mandates could come back into play, and work-from-home jobs remain the trend. First-time millennial buyers have also been taking the real estate market by storm, adding to the supply versus demand disparity.
It is difficult to determine whether or not the rate of home building will speed up. If it does, the supply of houses will inch its way closer to demand. If more supply chain problems and material deficiencies arise, the gap between available and desired properties will widen.
Ultimately, the inventory of houses in 2022 will not be sufficient for potential buyers on the market. Inflated prices and mortgage rates will make homeownership a lofty challenge. For those who can afford to secure a home, building schedules will also dictate the number of properties available. Overall, the upcoming year will bring many of the same fast-paced real estate trends.
Frontenac housing trends in 2022
The
future
of the Frontenac real estate market is likely to be on par with the rest of the country. This wealthy St. Louis suburb boasts a powerful housing market. Grand properties and a tight-knit community make Frontenac an excellent location to buy a home. Considering there is twice the number of residents in Frontenac as there are available homes, the market will remain quite competitive, however.
Being quick to put in an offer and maintaining flexibility with housing options may be the best way to ensure ownership of a home. Offering over asking will still be the norm, which could potentially mean price inflation of over 100%. Couple that with increasing mortgage rates, and more buyers will be locked out of the housing market.
Frontenac is a wealthier suburb than most, however, which means home buying will not break the banks of residents here as it will elsewhere. Potential buyers will need to maintain patience because the timeline for having a newly built home up and ready for move-in is unpredictable. Logistical issues and material shortages will still be a big unknown next year.
St. Louis in general has been a top destination for future homeowners as well. The past year has been a stellar one in real estate for this Missouri city. This trend looks like it will continue in the new year, as the cost of living in St. Louis is more economical than in many other cities.
Investing in a St. Louis property is also a wise choice. The average home in St. Louis during 2021 was valued at $240,302 and is set to appreciate throughout 2022. A seller's market abundant with affluent buyers, St. Louis is a true leader in the housing market.
Suzie Wells real estate
Contact Suzie Wells for an exclusive look into the Frontenac, Missouri real estate scene. Suzie is an esteemed real estate agent with in-depth knowledge of the St. Louis market. Snag the luxury Frontenac property of your dreams before it's gone by collaborating with Suzie Wells.