When you're looking for a home there seems to be an endless series of questions that need answering to direct your search. Practicalities like school districts and budgets must be considered as you look for a place that will satisfy your dreams of the life you'll live once you are settled into your new corner of the world. While these considerations are important, dreams of happy living are generally fueled by the sweeter details of a hometown, like getting ice cream with the family and the baristas at the local cafe knowing your order. As you search for the perfect home, be sure to explore both the functional and fun places St. Louis has to offer.


If you're looking for houses in Ladue, Town & Country, or Huntleigh—or researching other areas to settle down in the St. Louis area—let this guide be a jumpstart to finding the sweet attractions that are nearby. These five dessert shops and cafes are just a sampling of the rich fabric of food and frivolity that St. Louis has to offer.
1. Vincent van Doughnut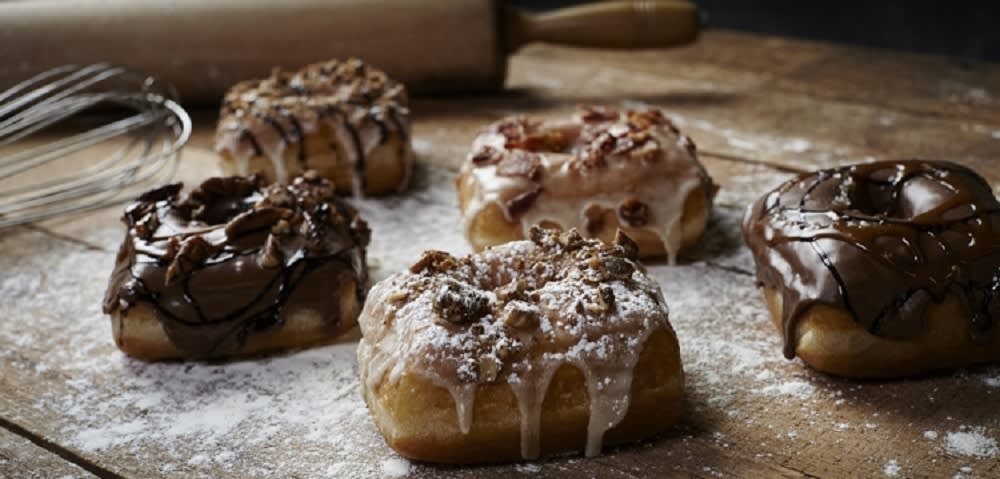 Few foods elicit the nostalgic response that a donut does. A fresh artisanal donut is deeply satisfying, and you can find this sugary delight at
Vincent van Doughnut
. This artisanal donut shop is in The Grove commerce area, and their made-from-scratch donuts aren't your everyday pastry. They are baked fresh and thick daily, prepared in a myriad of exciting and exotic flavors, including New York Style Cheesecake and Lemon Lavender. In addition to their decadent array of choices, there are gluten-free and vegan options on the menu once a week. Beyond their donut selection, they offer other daily pastries such as the viral, savory breakfast muffin with a soft-boiled egg in the center. Swing by the shop for breakfast, a treat, or a dozen for the office.
2. Hank's Cheesecakes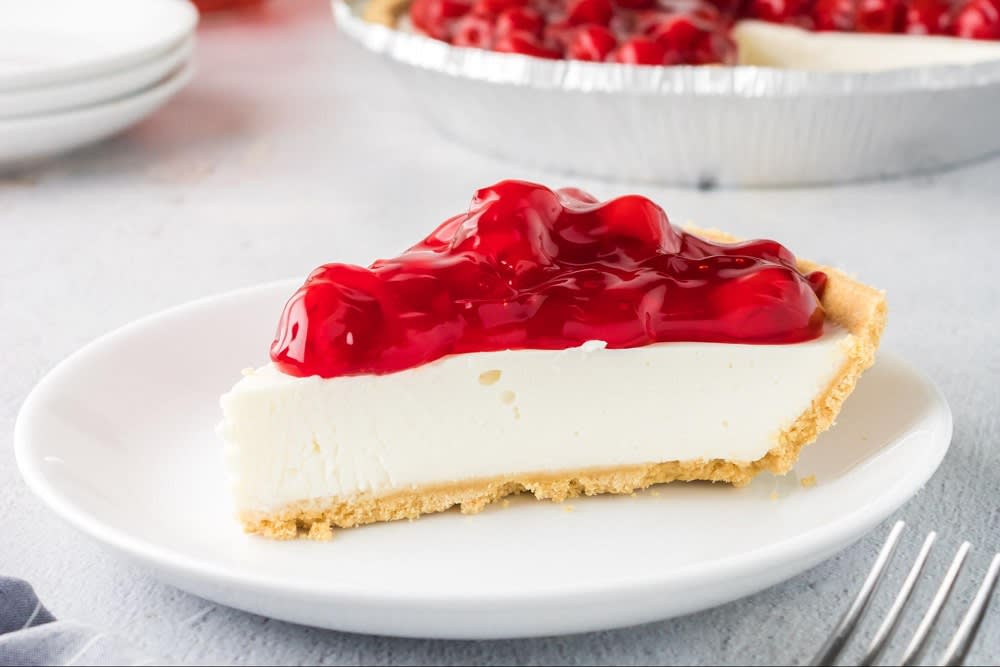 A local favorite for decades, this cake shop charms with a vintage atmosphere and beautiful concoctions that claim to offer "the best cheesecake this side of heaven."
Hank's Cheesecakes
is a local haunt with a longstanding history in St. Louis. Naturally, they specialize in cheesecake, offering more than 37 flavors of gourmet deliciousness. They also have a selection of outstanding layer cakes that can be ordered by the slice or as a whole. Whether you're getting hitched or throwing a birthday party, Hank's can create the perfect layer cake or cheesecake for the event. Their multiple cake and cheesecake sizes will feed a crowd or a small celebration. The shop guarantees high-quality ingredients and desserts that are freshly made from scratch every day. Hank's is located near the St. Louis Zoo, a combination that makes for a great day with children and family. Be sure to add this shop to your list of St. Louis tour stops.
3. Jilly's Cupcake Bar and Cafe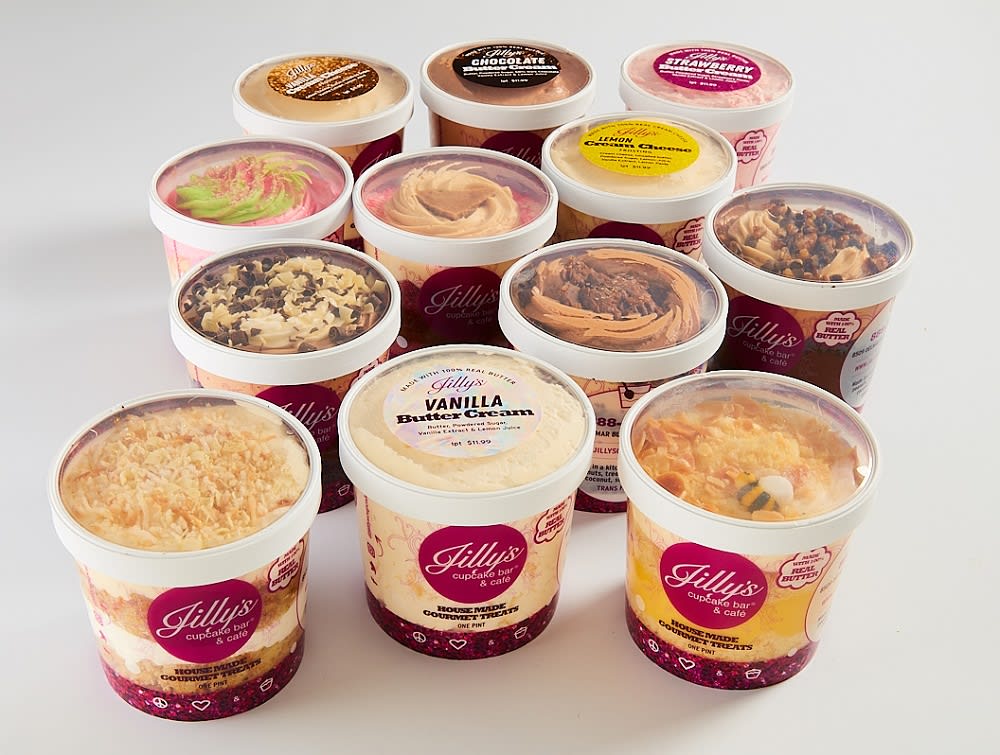 Jilly's Cupcake Bar and Cafe's
mission is to fill you with the feeling of a celebration! The owners of this adorable, upbeat shop are two-time winners of the Food Network show,
Cupcake Wars
, so you know you'll get a uniquely delicious pastry from the shop. These cupcakes aren't your everyday dessert—the award-winning, signature pastry is known for being a sizable half pound.
Seasonal flavors (like the Bailey's cupcake for St. Patrick's Day) are always in rotation on the menu as well as rich and classic flavors like the Snickers Gooey Butter cupcake. Inspired by popular liquor flavors like Rumchata and Crown Apple, Jilly's also has a selection of cupcakes for adults. Taking decadence a step further, they also mix up their famous cupcakes into house-made ice cream flavors that are available by the scoop or pint.
4. Colleen's
What is a hometown without a classic bakery you can return to again and again? Is there anything more enjoyable in life than grabbing a fresh pastry and hot cup of coffee with a friend?
Colleen's
is the perfect place to experience these treasured moments. This bakery and cafe also offers a full breakfast and brunch menu that is an absolute refinement. Colleen's is known for its beautifully crafted, signature shortbread cookies that can be designed with artwork and messages of your choosing. Their pastry case is always full of delicate sweets like French macaroons and croissants. Pick up a box of cookies on the go or after a Sunday brunch.
5. Clementine's Naughty and Nice Creamery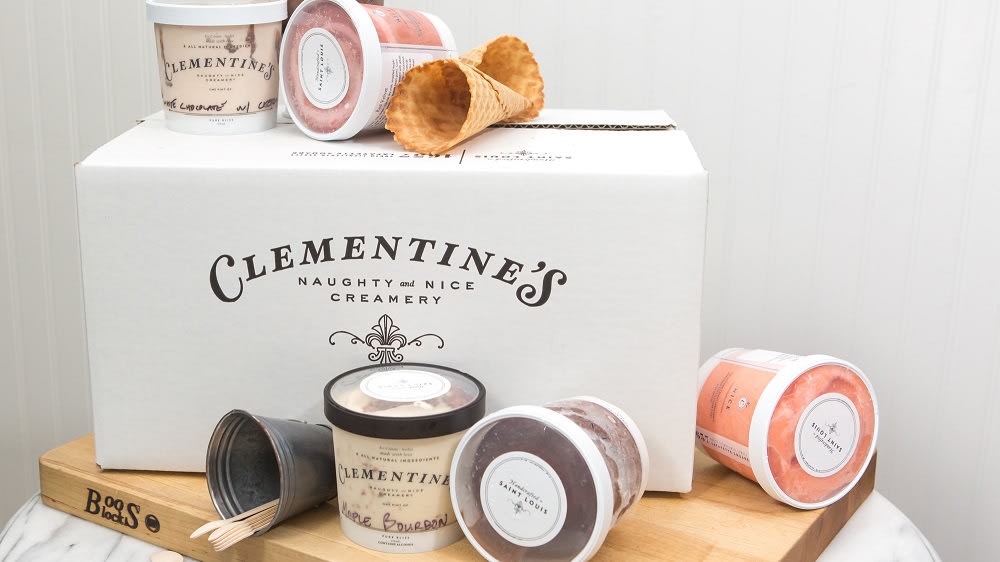 A house is not a home without a local ice cream shop nearby. If you choose to live in the central corridor, you will be close to
Clementine's Naughty and Nice Creamery,
a great place to turn to for sweet treats. Clementine's micro creamery is focused on quality, which means you get a little something extra than what's found in a grocery store pint. These indulgent scoops are made in small batches by hand to ensure you get the creamiest, most luxurious treat possible. Classic flavors are elevated with one-of-a-kind ingredients like their Madagascar Vanilla. Interesting new flavors like the vegan Pink Champagne sorbet are an exclusive find you can only get at a specialty shop like Clementine's.
Find your home sweet home
When looking in the Ladue, Frontencac, or any part of the central corridor, buyers have the rare benefit of shooting to have it all. Living in a neighborhood where you know you can always find something special for a child's birthday party or enjoy lunch with friends doesn't just give you something fun to do or something to eat. Unique cafes and pastry shops elevate the lifestyle that is the basis of your whole day.


To learn more about off-market and coming soon properties reach out to
The Suzie Wells Group
online or contact them directly:
8301 Maryland Avenue, #100
St. Louis, MO 63105
(314) 304-4619